Posted by Luisa on 25th Apr 2017
Who would have ever thought that you could pickle watermelon rind?
Growing up in Perth, we spent our summers at our family home by the beach. We ALWAYS had watermelon in the fridge and the rind was just something you held onto as you dived into the meaty, pink flesh of the fruit on a hot summers day, we didn't have 'fancy' seedless watermelons growing up; we ate the fruit, seeds and all.
It wasn't until we took a trip to the USA, mid 2016. After a bit of gin drinking with WJ's Aunty Claudette, we were discussing pickling and preserving. She asked me if I had heard of pickled watermelon rind. Quite honestly, I thought it was the gin talking. But she was serious and it was a thing. She told me about a family recipe and how to serve it.
Upon our arrived back to Perth, it was straight to the market. I had watermelon EVERYWHERE!!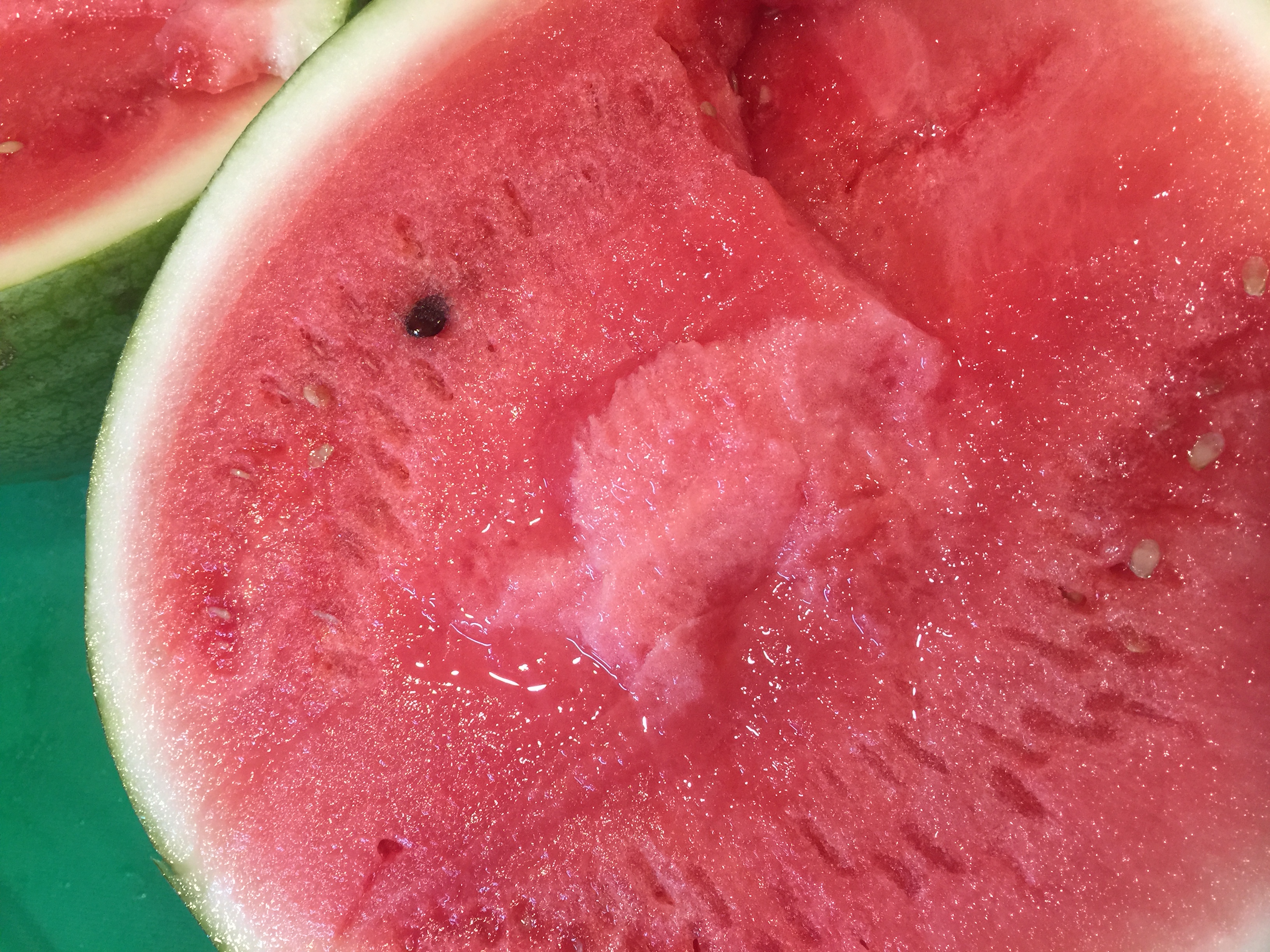 Following the recipe to the letter, these jars of jewelled toned slices sat in our cellar to cure for two months.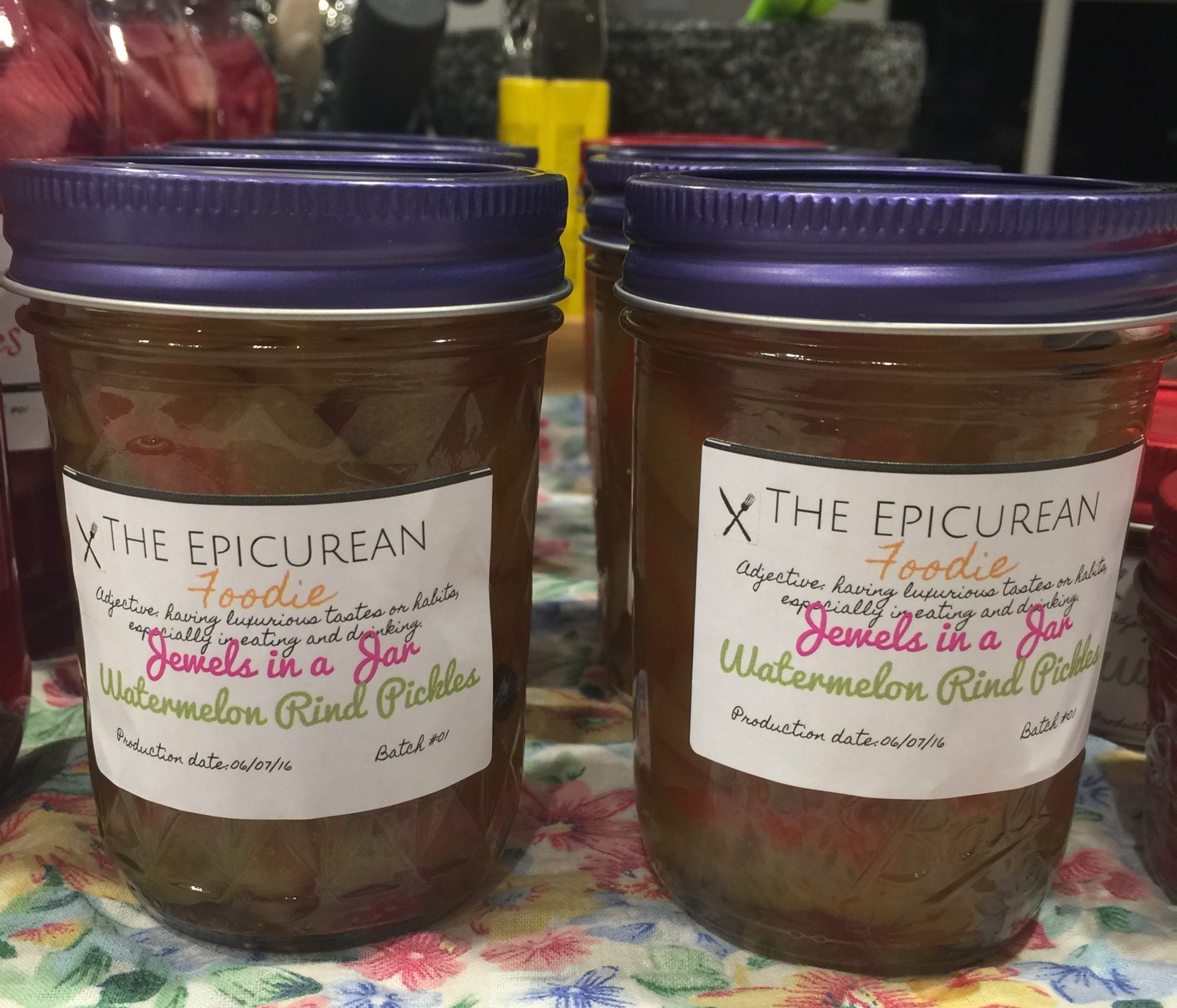 It was now time to crack these babies open. Our dear friends' M & M who, on several occasions have been our guineapig – taste testers. They have always been completely honest with us. And it doesn't hurt that one of them is a trained chef (#winning)
We opened that jar. It looked pretty. We all just stared at it. None of us game enough to just pop one into our mouths. I mean, seriously – how good could these be? I smelt the jar one more time – smelt good. So there and then we all popped a strip into our mouths. Our eyes opened wide, smiles across all our faces and then the laughter. We couldn't believe these strips of rind were good. They weren't just good they were:
phenomenal
sweet
spicy
weird
and we couldn't just stop at one.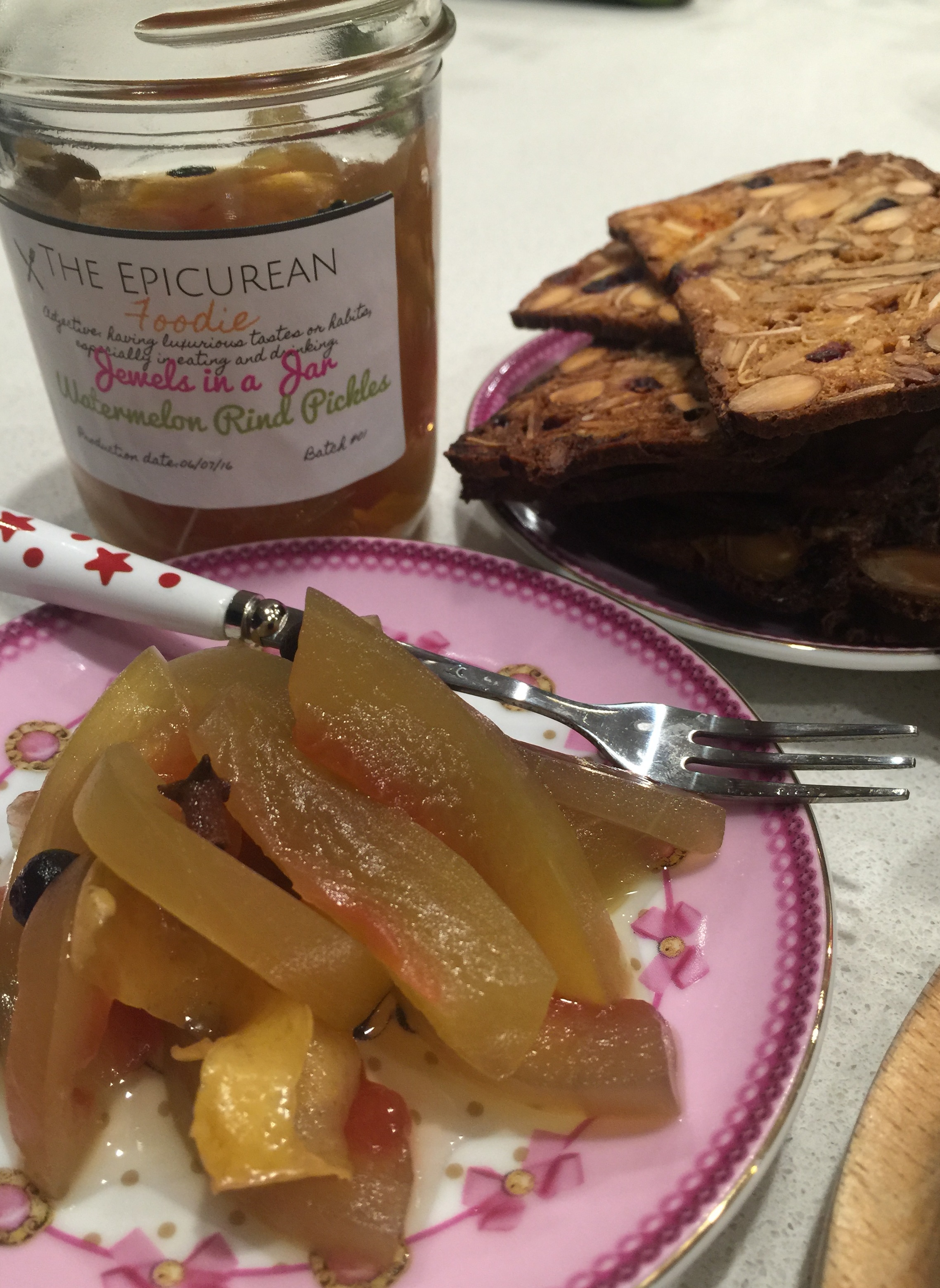 These are now a huge part of The Epicurean Foodie family. They are always requested. Serve them as an accompaniment to your next cheese board along-side our Fruit Seed & Nut Crackers (or our Gluten Free Crackers) and the Fig & Pear Paste. It is such an unusual product, that it will keep your guests guessing what it is. You'll find you won't be able to stop at one jar, my customers are continually updating us on their 'empty jars' literally empty – brine and all.
We love this jar and it is a must have.